Some of the servers that we decommission we keep for spare parts or potential reuse. Most of it has gathered dust over the years.
Today we spent the morning cleaning out a storage locker we maintain in a secure storage facility opposite our Amsterdam 2 datacenter in the Netherlands
In total we cleared out:
– 47 x Rack-mount servers
– 137 x 3.5″ SATA and SAS HDDs
– 5 x Remote controlled Power Distribution Units
– 1 x Rack-mount KVM over IP
– 2 x External FireWire HDDs
– A lot of rails
– 1 x Apple Mac G4 tower
– 2 x Large boxes of obsolete CAT-5 Ethernet, power and KVM cables
  – 3 x 19″ shelves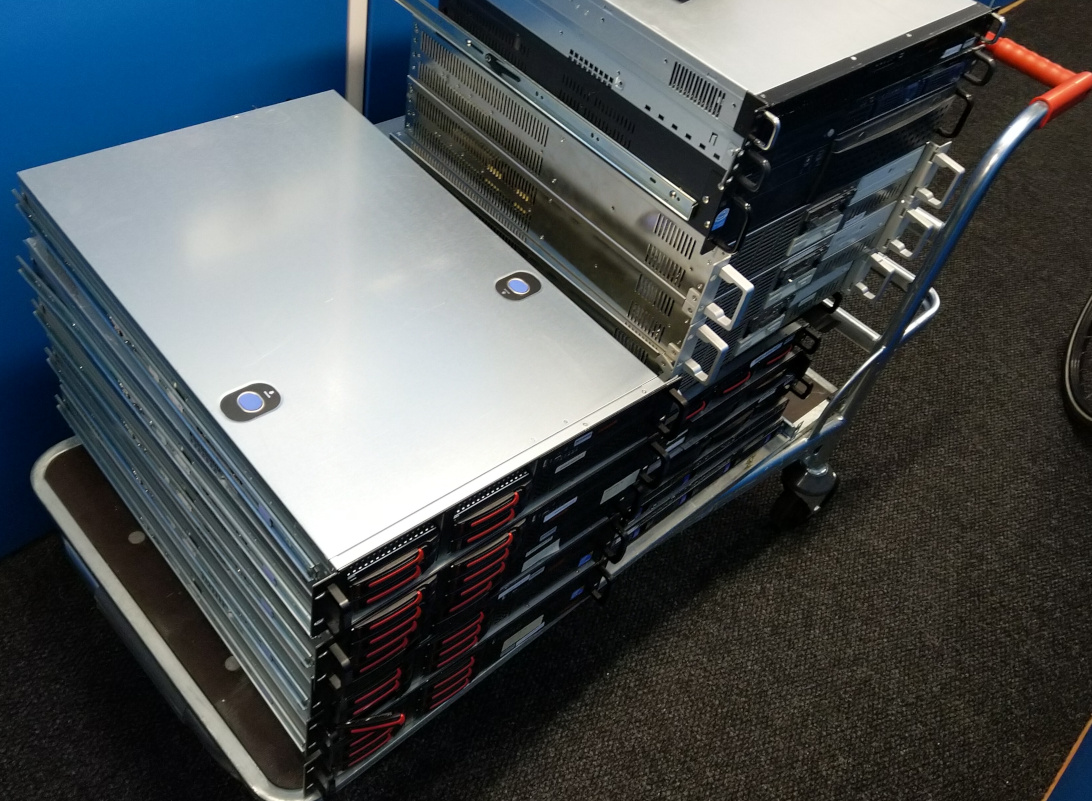 Thanks go to the professionals at it-recycling who took the lot to their secure facility for correct disposal in line with current legislation and environmental best practices. All hard drives will be shredded into confetti size pieces in their unique shredding machine.